Georgetown Cabinets
Georgetown cabinets somehow combine traditional and modern in the perfect way. There is something eternally classic about shaker-style cabinets and yet, our Georgetown cabinets are just as at home in modern architecture. Choose between a traditional flat-panel drawer or a 5 piece drawer.

*Because of differences in screen color accuracy, the appearance on your screen may not represent the actual color of the finish.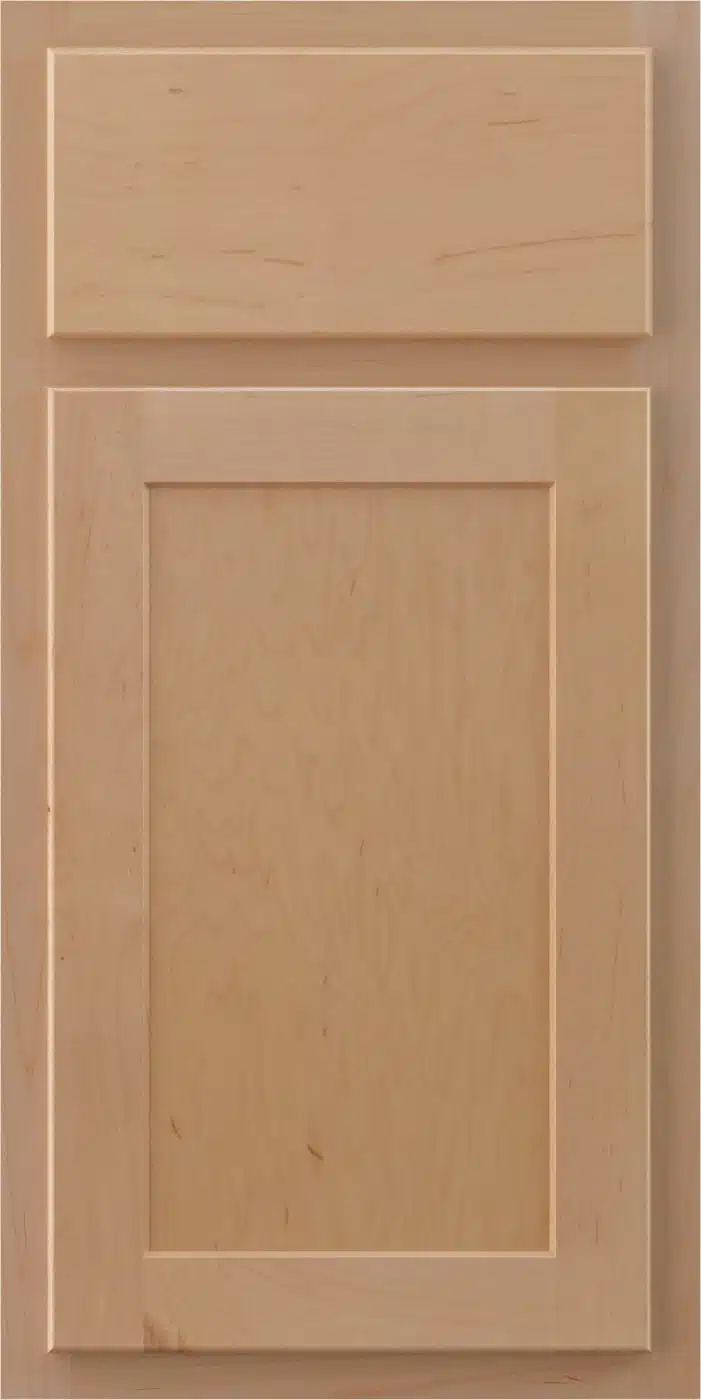 Slab Drawer
5 Piece Drawer
(Optional Upgrade)
Cabinet Door Construction
Kountry Wood cabinet doors are built using 3/4″ x 2-1/4″ solid wood rails and jointed at the corners with mortise and tenon joints.
Doors use a 1/4″ veneer center panel for stains and 1/4″ composite board for paints.
All center stained panels are held in place using space balls that enable wood expansion and contraction except for painted panels which are glued in.
Doors with painted finishes are constructed of composite board.
Cabinet Door Options: