Affordable Cabinets For Sale Near Syracuse Indiana
Do you crave breath-taking cabinets that look and function like custom cabinets without the expensive custom cabinetry price tag? Kountry Cabinets has completely affordable cabinets for sale near Syracuse Indiana. For more than 20 years we've been sourcing all our cabinets from Kountry Wood. They're an American cabinet manufacturing company that sources its materials from the United States and builds its cabinets in Nappanee Indiana.
Kountry Cabinets & Home Furnishings has been providing Syracuse Indiana and the surrounding cities like South Bend Indiana and Warsaw with affordable and well-built cabinets. Whether you're looking for office cabinetry, new bathroom cabinets, or kitchen cabinets, Kountry Cabinets has what you've been searching for.
Virtual Tour Of Kountry Cabinets & Home Furnishings
Take a virtual tour of our 30,000 square foot store in downtown Nappanee Indiana! You will see that along with cabinets we also offer an impressive selection of hardwood furniture, soft furniture pieces, and unique home decor. Plan your store visit and come see us in Nappanee soon!
Free Cabinet Design For Syracuse Indiana
Have you longed for beautiful cabinets that will make your friend's and families' jaws drop and that will lull you into a relaxed state whenever you are around them? You can get the cabinets you've been dreaming of that look just like custom cabinetry without the custom price, from Kountry Cabinets & Home Furnishing. Our professional cabinet designers will help you design the cabinets of your dreams. You can have input and ownership of your cabinet design to make sure that you get the cabinets you need with the feature you want.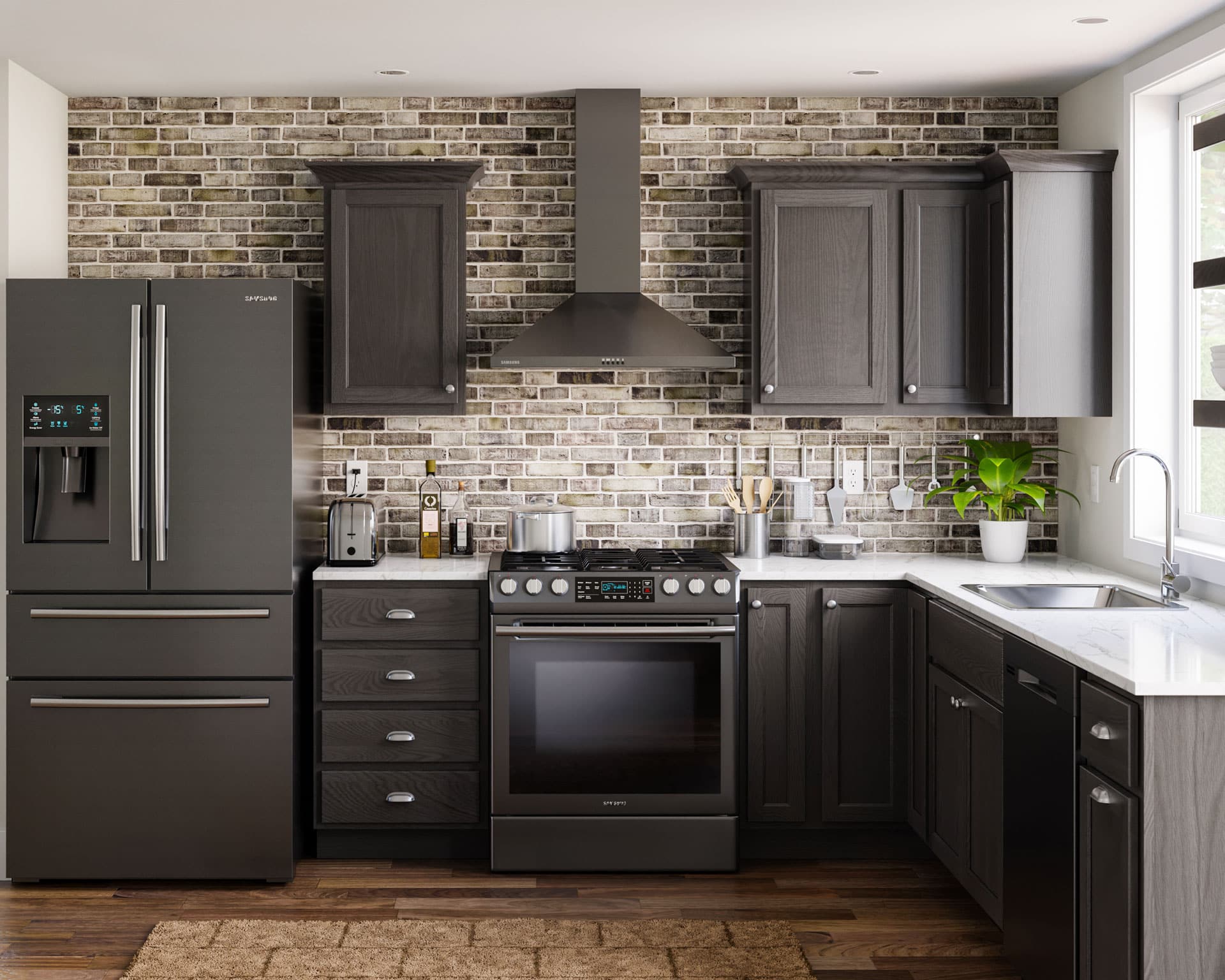 Kitchen Cabinets For Sale Near Syracuse Indiana
If you're in Syracuse Indiana looking for kitchen cabinets for sale then get in touch with Kountry Cabinets & Home Furnishings. We have wonderful cabinet style and color options for you to choose from and you can work with our designers to create the perfect kitchen cabinets.
Laundry Cabinets For Sale Near Syracuse Indiana
Laundry cabinets can make your life so much easier. Almost nobody enjoys the chore of washing and folding laundry but having incredible laundry room cabinets can make things better! Working with our cabinet designers, you can make sure that you get cabinets that will meet your needs.
Bathroom Cabinets For Sale Near Syracuse Indiana
If you're trying to find bathroom cabinets near Syracuse Indiana then you've found what you're looking for. The bathroom cabinets we have for sale will completely change your bathroom experience. You can transform your bathroom into a relaxing paradise getaway. A highly functional and beautifully designed bathroom vanity can completely change the feel of any bathroom.
Directions to Kountry Cabinets From Syracuse Indiana
Hardwood Furniture Store Close To Syracuse Indiana
Kountry Cabinets & Home Furnishings sells hardwood furniture and soft as well as cabinets and home decor. We carry name brands like AlexVale and FlexSteel furniture. These are brands that started here in the states many years ago and have been manufacturing exquisite pieces of furniture for literal generations.
Whether you've been looking for the perfect living room seating piece to complete your layout, a brand new dresser for your bedroom, or patio furniture to create that outdoor place to bond with family and friends, we have a wonderful selection where you can find the hardwood furniture items you've been searching for.
Exciting Home Decor Near Syracuse Indiana
Are you looking for completely unique and interesting home decor pieces for your home, vacation house, or RV? We have a constantly revolving inventory of home decor for you to enjoy. Once a piece is gone, it's gone for good.
What's exciting about this is you can have something that none of your friends or family have! And every visit to our store you may be able to discover something new and exciting. Plan your visit today or browse more of our home decor pieces by clicking below.